About SF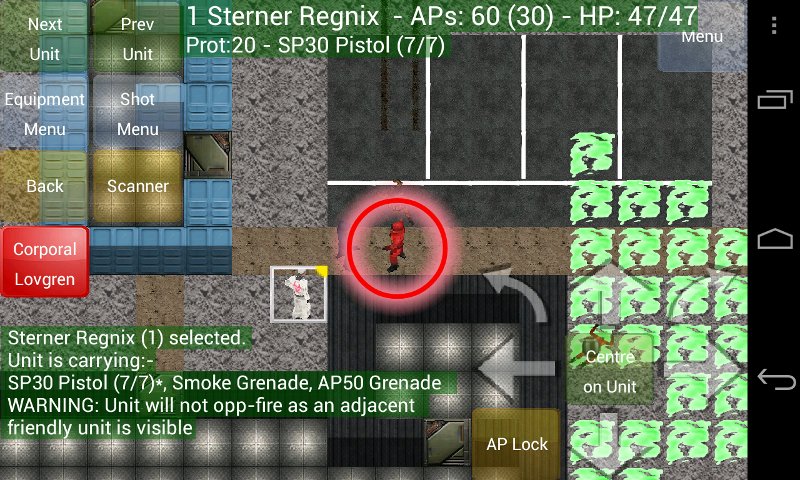 Hi and welcome to Stellar Forces!
This is a turn-based squad-level strategy game. All the code and pretty much all the graphics were created by myself (Steve Smith). I decided to write it when I saw that there wasn't (at the time) and multi-player turn-based strategy games similar to X-Com or Laser Squad. There used to be a PC client, but it's not played entirely on Android, and the website is used to store information like the league table and mission details.
Special Features!
Entirely free to play.
Take your turn when you want.
Over 100 different missions.
Watch a complete playback of all your games.
Clients for Windows, Linux and Android.
A wide range of weapons and equipment, from guns to explosives and beyond.
Play against 1, 2 or 3 mostly human opponents!
A helpful and welcoming community that will answer any questions without condescension.
No in-app purchases or adverts. No payment is required to unlock any feature.
A practise option to avoid embarassingly low league positions.
A development team always open to new suggestions, no matter how wacky and far-fetched.
Involving game mechanics, like overhearing enemies, opportunity fire, and line-of-sight.
Doesn't mess about with your registry! (Windows only)
Exclusively not on iTunes.
Doesn't try to link to your Facebook/Twitter/LinkedIn account.