Mission Descriptions
The Exterminators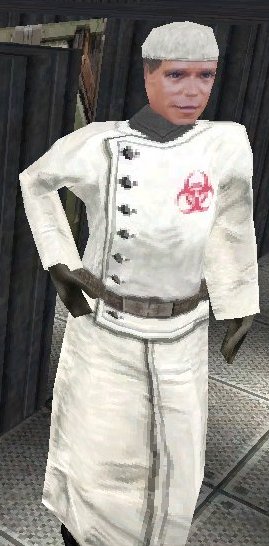 Sterner Regnix has appeared again at the remote system of Kokotoni Wilf. He must be executed quickly before he disappears again! Sterner's team are holed up in a moonbase and are well armed. A more determined force has been assembled to finally purge the sector of this menace!

Notes
This mission is designed so that the attackers have enough firepower to destroy most of the base.


Side 1:
The Laser Squad win by killing Sterner Regnix (the one dressed in white) before the time runs out.


Side 2:
If Sterner Regnix (the one dressed in white) survives to the end of the game or kills all of the Laser Squad, he will win.


Settings:
Games Required to Play[

?

]: 4
Number of Players: 2
Units on side 1: 8
Units on side 2: 6
Creds for side 1: 420
Creds for side 2: 270
Max Turns: 20
Walls are weak.[

?

]
If the number of turns expires, the The Fugitives (side 2) wins.
Best Player: Dijon_p (1 victories)
---
Select a mission for details and information:
---
©2020 Penultimate Apps. All rights reserved.
For help & support, please visit the forums. Note that emails may be read by the NSA/Tempora for security purposes. Hello to Jason Isaacs!